Housing Development in Long Melford, Suffolk
Resin Bound Driveways & Pathways
Resin bound surfacing for Suffolk based housing development. A Dorset Gold resin surface applied to the paths and driveways to each of its properties.
Get a quote
more projects
A Touch of Dorset Gold
Resin Driveways in Suffolk
This new housing development had resin bound surfacing along the paths and driveways to each of its properties. The colour installed is Dorset gold. This finish has given the perfect enhancement to this development adding a real touch of class.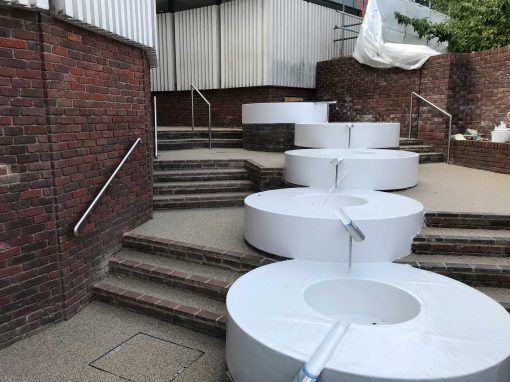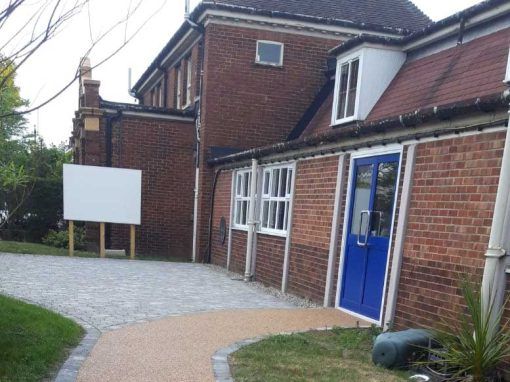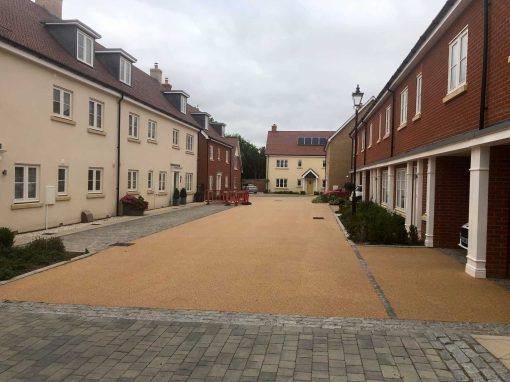 I am very pleased with the result, particularly with the way the ramp to the front door has been blended in. 
All done within 15 days of my visit to you, an excellent service.
I chose Ace Resin based on the previous high profile clients they had worked for, they did not disappoint.The quality of workmanship was of an exceptional standard. I would fully recommend them to anyone who is serious about using resin bound surfacing
Many thanks for making such a good job regarding the Resin Bound drive. Also carried out on time with a friendly crew who left the job nice and clean. Last but not least a very competitive price!